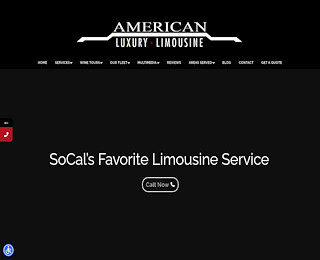 At American Luxury Limousine, we offer a wide selection of stretch limos for hire in Los Angeles. Whether you need transportation for a special event or just want to arrive in style, our stretch limos are the perfect choice.
With a range of benefits, including plush interiors, top-of-the-line features, and comfortable seating for up to 10 people, our stretch limos offer the ultimate in luxury and style. Whether you're planning a wedding or corporate event, or simply want to enjoy a night on the town with friends, our stretch limos are sure to impress.
So why choose American Luxury Limousine when you need a stretch limo? With our extensive experience and focus on customer satisfaction, we guarantee that you will be completely satisfied with your experience. From start to finish, we will work closely with you to ensure that all of your needs are met and that your ride is truly memorable.
With their sleek, stylish designs and spacious interiors, stretch limos offer a range of benefits to their passengers. Some of the key advantages of hiring a stretch limo include:
– Greater comfort and convenience. Stretch limos are designed with ample legroom and luxurious seating, allowing you to relax and enjoy your ride in complete comfort. They also come equipped with all the latest amenities, including climate control systems, state-of-the-art entertainment systems, and more.
– More privacy and security. Due to their size and unique design, stretch limos provide an extra sense of privacy that smaller vehicles simply can't match. Whether you're traveling for business or pleasure, you can rest assured that your personal information will be protected from prying eyes.
– Enhanced safety and reliability. Stretch limos are built to withstand even the most challenging driving conditions, so you can feel confident getting from point A to point B, no matter what the weather or road conditions may be. And with experienced chauffeurs behind the wheel, you can trust that your ride will always be safe and reliable.
So if you're looking for a luxurious and convenient way to travel in Los Angeles, consider hiring a stretch limo from American Luxury Limousine today! We offer unbeatable rates and a wide selection of vehicles to meet all your needs.
With benefits like superior comfort, sleek styling, and state-of-the-art features, our stretch limos offer the ultimate in luxury and style. Whether you're headed to a wedding, prom, or another special event, our stretch limos will help you arrive looking your best. And with our competitive rates and excellent customer service, choosing American Luxury Limousine for your stretch limo needs is an easy decision.
If you're looking for the ultimate in luxury and style, look no further than American Luxury Limousine. With our wide selection of stretch limos available at competitive rates, we are the premier choice for all your transportation needs. Visit us today to learn more.
So why wait? Whether you're looking for a stretch limo for your wedding, prom, or another special event, contact us today and experience the ultimate in luxury and style with American Luxury Limousine. We look forward to serving you!